Sustainability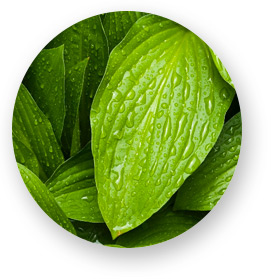 It's not just about producing products that benefit health and wellbeing, it's about having a positive impact on society and the planet too.
Our circular economy
For us sustainability is not just about ticking boxes, it runs right through everything we do. As part of the larger Monaghan Group, we are part of a circular economy that has sustainability at its core. We make our own substrate using recycled material. Every part of the mushroom is used – nothing is wasted. Once the mushrooms are harvested, the spent substrate is used as soil conditioner and the loop continues. Our mushrooms are fully traceable right back to the source.
Precision farming
Monaghan Group has been perfecting its precision farming methods for many years. Sustainable cultivation means adopting the most energy efficient heating, cooling and lighting systems. Our farms operate a controlled environment for the mushrooms to grow, managing energy and water resource as efficiently as possible. We deploy the latest environmental control systems designed to maintain optimum growing conditions and ensure energy efficiency throughout. All Monaghan sites in Ireland are powered by green electricity and our Tyholland site is currently installing solar panels.
Our sustainable community
Mushroom growing has been a vital part of our community for generations. It has provided much needed jobs for local families and helped to nurture a rich, thriving community. We're proud to continue to play our part by combining old traditions with cutting edge innovation to sustain our local economy for the future.
Our sustainability partners
Origin Green
We have been verified members of the Bord Bia Origin Green programme in Ireland for a number of years. The programme is the world's only national food and drink sustainability programme, and enables the  industry to set and achieve measurable sustainability targets.
Bord Bia Sustainable Horticulture Assurance Scheme
All our Irish farms are certified to the Bord Bia Sustainable Horticulture Assurance Scheme (SHAS). The scheme ensures that produce is grown, handled, packed and transported to the highest standards of quality, hygiene and sustainability.
LEAF
All our UK farms are part of Linking Environment and Farming (LEAF), an organisation that promotes environmentally friendly farming. This standard recognises farmers that produce food in a way that meets high environmental standards.
Global G.A.P.
Some of our farms are certified to the Global G.A.P. standard. The Global G.A.P. standard ensures that food is produced in a way that minimises environmental impact.

Plastic Actions Alliance
We're proud to be one of the founding members of the Plastic Actions Alliance, an initiative of Ireland's leading agricultural processing and food businesses that works to significantly reduce use of plastic packaging across all our operations.
Our Sustainability Story »