Vitamin B12 Powder
Vitamin B12 is an essential nutrient that provides powerful health benefits. Our bodies do not naturally produce this essential nutrient and so it must be obtained though our diet. It typically comes from animal products which means that vegan diets tend to be deficient in this key nutrient.
Mushrooms are one of the few vegan sources of vitamin B12. We've harnessed this property and developed a natural way to boost its concentration. Our Vitamin B12 Powder is a totally clean label, vegan source of B12. It requires very low inclusion rates in order for your product to make a 'high in' claim so it's cost effective too.

Vitamin B12 contributes to:
- Blood cell production
- Immune health
- Neurological and cognitive health
- Energy levels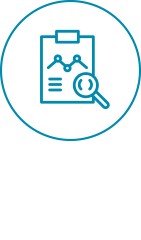 Our versatile Vitamin B12 Powder has a wide range of applications including:
- Meat free
- Superfood blends
- Supplements
- Food
- Non-dairy beverage
- Encapsulation or tableting
- Baking
Available in 250mcg and 500mcg. Full specification available upon request.

100% Traceable & Sustainable