Vitamin D Powder
Vitamin D is essential for a strong immune system. Low vitamin D intake is a global public health concern and most diets require an added boost, especially vegan diets. Mushrooms are one of the few vegan sources of vitamin D.
Our Vitamin D Powder is produced through a natural process that encourages a higher concentration of this essential vitamin. The result is a clean-label, wholefood vegan source of Vitamin D, which is approved as a Novel Food in Europe and the UK. It's a powerful, cost-effective solution with very low inclusion rates required for a 'high in' claim.


Vitamin D contributes to:
- Immune health
- Heart health
- Cognitive health
- Bone strength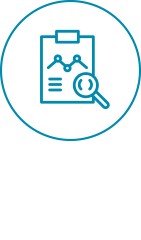 Our Vitamin D Powder can be applied across a range of sectors and formats:
- Food
- Meat free
- Supplements
- Nutraceutical
- Superfood blends
- Non-dairy beverage
- Encapsulation or tableting
- Baking
Our Vitamin D powder is available in 7,500 IU. Full specification available upon request.