MBio is the innovation arm of the Monaghan Group. MBio creates natural meat free foods and superfood ingredients that taste great and help people live healthier lives.
We combine our unique understanding of the mushroom with nature's bounty to offer a range of great tasting, highly nutritious meat free foods and nutrient ingredients all from a single natural source – the mushroom.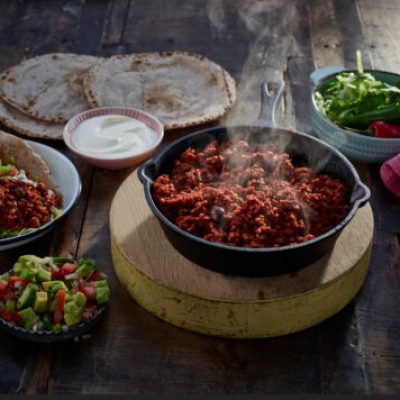 Taste
Our team develops great tasting and highly nutritious meat free foods made with over 80% mushroom content.
Our Natural Meat Free Base works tremendously well when blended with meat where the two foods combine to create a more nutritious and sustainable combination.
Our mushroom powders provide a fantastic source of whole food umami to help enhance the savoury notes of foods and drinks.
Read More »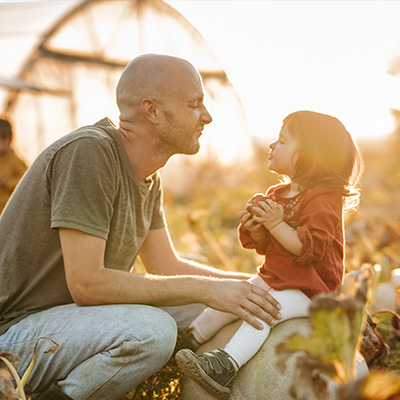 Nutrition
Mushrooms contain many of the micro nutrients associated with meat; VitD, B12, Selenium.
We have harnessed all the benefits of the mushrooms to develop a range of meat free foods and powder ingredients that deliver a host of nutritional benefits.
Read More »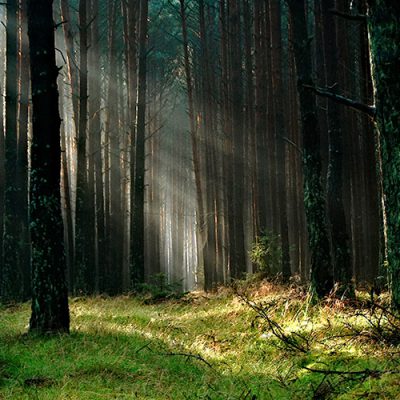 Sustainable
Ireland is renowned globally for its temperate climate, pure clean air and rich fertile soil.
As a proud member of Origin Green, we're committed to producing safe, nutritious food in the most sustainable way possible while at the same time protecting the land for generations to come.
Read More »
Meat Free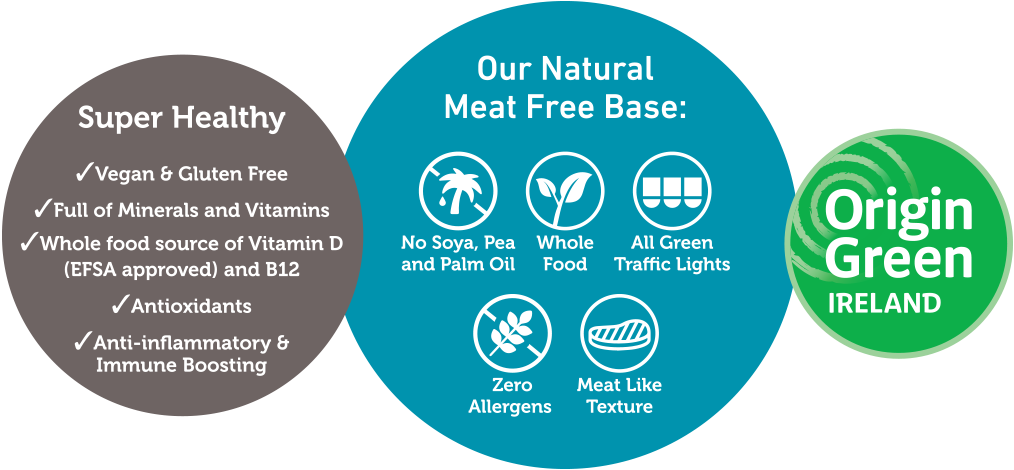 Our Nutrient Powders Contribute to:
100% Traceable & Sustainable