Mushrooms: Affordable, Nutrient-Rich Solution For UK Families
October 13, 2023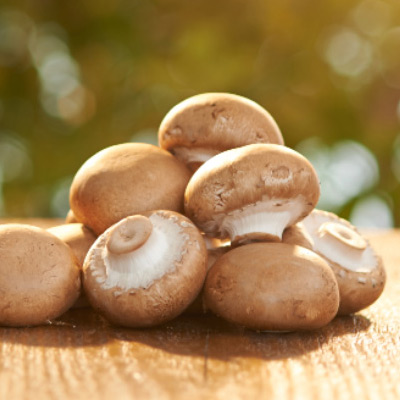 In these challenging times of rising food costs, mushrooms emerge as a budget-friendly and nutritious choice for families
Vitamin B12 plays a crucial role in brain health, red blood cell formation, normal function of the nervous system, and regulation of the immune system. It is also known for fighting fatigue and enhancing energy levels.
As UK families face the ongoing challenges of a cost-of-living crisis, there is a growing need for affordable, nutrient-rich food options to help maintain a healthy diet. Enter mushrooms, the unsung heroes of the culinary world, offering an abundance of antioxidant benefits, cost-effectiveness, and unmatched versatility.
Mushrooms, often overlooked in favour of more expensive superfoods, are an economical yet highly nutritious option to include in daily meals. They are readily available in supermarkets and local markets, making them accessible to all budgets. Their cost-effectiveness in comparison to other health foods is a game-changer for families striving to eat healthily without breaking the bank.
UK Families Eating Less Healthily
A recent study by the BBC Good Food Nation, revealed more than a quarter of UK consumers are eating less healthy due to the cost-of-living crisis, with 19 per cent reporting that they are eating more ready meals and processed food because they are cheaper. YouGov found that one in 5 people (19%) are putting less meat and fish in their food basket and over 1 in 10 (13%) are buying less fresh fruit and vegetables. Whilst exclusive research from The Mushroom Bureau reveals that 2 in 5 (39%) of UK adults confirm the cost-of-living crisis has caused their diets to take a hit, with that figure rising to nearly half (48%) when it comes to the young (18–24-year-olds).
A Mushroom Bureau spokesperson commented: "In these challenging times of rising food costs, mushrooms emerge as a budget-friendly and nutritious choice for families. They offer a versatile and affordable option that can help families maintain a healthier diet amidst economic pressures."
A Budget-Friendly And Nutritious Choice For Families
Antioxidant Powerhouse: Mushrooms, often overlooked as nutritional powerhouses, boast a remarkable array of antioxidant benefits that can significantly enhance overall health. They are packed with powerful antioxidants such as selenium and ergothioneine*
* Yadav, S., & Wilson, J. (2022). Antioxidant and Ergothioneine Assessment of Nutritionally Enriched Agaricus bisporus Powders. EC Nutrition, 17(2).
Read the full research article (PDF) »